FOSTERING EXCELLENCE IN SPORTS & EXERCISE THROUGH EVIDENCE-BASED PRACTICE
ACCREDITATION
SESNZ has developed an accreditation and quality assurance scheme for professionals working within the field of sport and exercise science. All accreditation levels and protocols were reviewed in 2013 and the Clinical Exercise Physiologist (CEP) accreditation was reviewed again in 2015.
This scheme enables professionals to be recognised for their expertise by those outside this field, to ensure appropriate levels of professionalism and safety for the public and align our field with other professions.
Disciplines
Applied Exercise Physiology
Biomechanics
Clinical Exercise Physiology
Mental Skills Trainer/ Sport Psychologist
Musculoskeletal Exercise Rehabilitation
Physical Conditioning
Sports Nutrition
MINIMUM STANDARDS FOR QUALIFICATION
This scheme, established by SESNZ over a decade ago, sets minimum standards for both qualifications and competence. The standards were established using recognised discipline experts from within SESNZ membership, including practitioners and academics and approved by the SESNZ Board after consultation with the wider SESNZ membership and interested third parties.
SESNZ recognises accreditation needs to accommodate those already working within the field, and those currently studying.
Accreditation can be gained by two methods:
Direct Accreditation: Applicants with appropriate qualifications and sufficient relevant experience in an accredited discipline may apply directly to SESNZ for accreditation providing suitable evidence of their competence.
Supervised Learning: Enables those wishing to pursue a professional career in sport and exercise science to achieve the criteria required for SESNZ Accreditation while working and studying.  The programme is designed to complement theoretical knowledge with practical experience in a variety of "real-life" situations.
Applicants are required to complete the application forms and provide all evidence listed along with payment to SESNZ.
Applicants may apply for accreditation in more than one discipline but must ensure all the discipline competency requirements are met.
Initial accreditation and assessment fee: $300
Biennial accreditation renewal fee: $50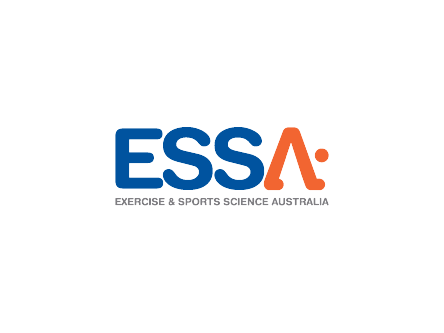 On behalf of Exercise & Sports Science Australia (ESSA), we have released the newest exercise science standards as of 18 November, 2013.
The exercise science standards are based on the minimum professional requirements of graduates working in all areas of exercise science, and they have been developed in consultation with over 45 practitioners and academic experts across fifteen discipline areas. The standards provide a curriculum framework for university courses in exercise, sport and movement sciences, and they define the exercise science qualification, which underpins Exercise Physiology and Sports Science accreditation with ESSA.