SESNZ CONFERENCE 23rd & 24th November, AUT, Auckland  2022
We are delighted to announce that the 2022 Sport and Exercise Science New Zealand (SESNZ) conference will be hosted in partnership with the AUT Sports Performance Research Institute New Zealand (SPRINZ) and School of Sport and Recreation at Auckland University of Technology (AUT).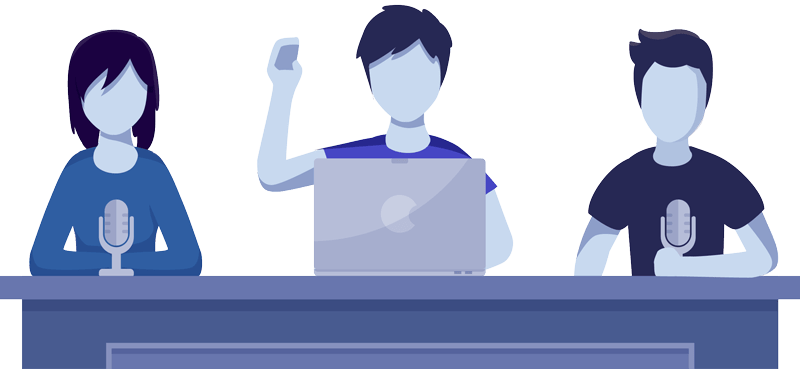 REGISTRATION FOR THE 2022 CONFERENCE IS NOW OPEN
Note: if you registered for the 2021 Conference and did not request a refund then your registration will be carried over to 2022. Contact natmanager@sesnz.org.nz with any queries.
 The opening date for abstract submissions will be 1ST JUNE 2022.  Note: Abstracts that were submitted for the deferred 2021 Conference will NOT roll over to 2022 so all authors will need to re-submit their Abstract(s) for the 2022 Conference.
We look forward to seeing you all in November 2022!
Key Dates
Abstract submissions open: 1st June 2022
Abstract submissions close: 19th September 2022
Conference highlights include:
A two day programme offering insight and expertise in sport and exercise science research and practice
Oral and poster presentations of original Sport and Exercise Science research
Awards available to reward outstanding research
All presented research abstracts published in The Journal of Sport and Exercise Science (JSES)
Early-bird and member discounts available
A selection of leading invited speakers with topics relevant to a range of Sport and Exercise Science disciplines
Themed sessions including:

Sport Science Insights from practitioners
Clinical Exercise Physiology dedicated stream sessions
Occupational Human Performance
Female Athletes
Research and Innovation: Connecting NZ academics and industry (R&D presentations from key industry organisations)
Performance Analysis
Sport and Exercise Science New Zealand Annual Conference
Official Sponsors
Keynote And Invited Speakers
We are delighted to announce the following invited speakers at this years event.
Please continue to check back to this page to view additional speaker bio's as our programme evolves.
Tired and out of control? Effects of sleep and fatigue on performing under pressure
Dr Arne Nieuwenhuys, Department of Exercise Sciences, University of Auckland
Arne Nieuwenhuys is Senior Lecturer in Sport, Exercise and Performance Psychology in the Department of Exercise Sciences at The University of Auckland. Arne obtained his PhD from VU University Amsterdam and, prior to coming to New Zealand, has worked as an Assistant Professor at Radboud University Nijmegen in The Netherlands. He is a former international level sailor and, in more recent years, has developed an interest in long-distance running. At the University of Auckland, Arne teaches undergraduate papers in 'Sport Psychology' and the 'Psychology of Physical Activity' as well as an advanced postgraduate paper in 'Exercise and Performance Psychology'. He is Associate Editor for the Journal of Sport and Exercise Science and the European Journal of Sports Science.
Arne's research has been funded by national science foundations in New Zealand and The Netherlands (e.g., Marsden, Netherlands Organisation for Scientific Research) as well as industry and sports (e.g., Netherlands Police Force, Netherlands Olympic Committee), and focusses on how psycho-physiological states such as anxiety, fatigue and sleep influence human movement and performance. His work ranges from experimentally controlled studies that are conducted in the lab to field experiments and monitoring studies that are conducted among specific target populations (e.g., athletes, soldiers, police officers). By understanding how critical cognitive and motor functions are affected by (changes in) individuals' psycho-physiological state, Arne aims to develop evidence-based interventions that help people improve their performance in those situations where it counts the most.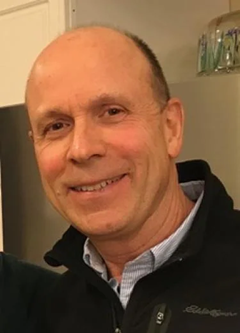 Exercise Training For Promoting Vascular Health During Aging & Tips for Enhancing Early-Stage Academic Research Career Development 
Dr Doug Seals, Department of Integrated Physiology, University of Colorado Boulder
Dr. Seals is a Distinguished Professor of Integrative Physiology at the University of Colorado Boulder.  He is internationally recognized for his research regarding the effects of aerobic exercise training on cardiovascular health with aging, particularly vascular function and the physiological mechanisms by which the benefits of exercise are mediated. Dr. Seals has published more than 320 articles and has an h-index of 120+, with over 44,000 citations of his work.  His research has been continuously supported by the National Institutes of Health for the last 35 years, including a prestigious 10-year MERIT award by the National Institute on Aging from 2004-2014.  In 2013, Dr. Seals was honored by the American Physiological Society's (APS) Environmental & Exercise Physiology Section as the Edward F. Adolph Distinguished Lecturer for his work in exercise and vascular aging.  In 2022, Dr Seals was given The Honor Award which is the highest distinction awarded by the APS Environmental & Exercise Physiology Section.
Talk Summary
Exercise training for promoting vascular health with aging
Aging is the primary risk factor for cardiovascular diseases (CVD), cognitive dysfunction and chronic kidney disease. Arterial dysfunction is the main mechanism by which aging causes these and many other chronic disorders. Two major expressions of "arterial aging" are large elastic artery stiffening and vascular endothelial dysfunction. Aerobic exercise is associated with reduced risk of CVD and other chronic age-related disorders. This presentation will consider effective exercise approaches for promoting vascular health with aging and will discuss current research gaps/future directions with regards to public health implications including insight into the efficacy of "time-efficient" forms of exercise training, the effects of regular exercise on cerebrovascular function, and potential sex-differences in the vascular adaptations to exercise training.
 Tips for enhancing early-stage academic research career development
Dr Seals will present a session focusing on "Tips for enhancing early-stage academic research career development" based on his series of publications in the Journal of Applied Physiology and his vast experience of providing research training to more than 250 undergraduate, graduate students and postdoctoral fellows.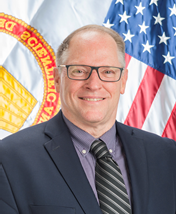 Current and Future Directions in Human Performance Monitoring*
Dr Karl E. Friedl, Senior Research Scientist Performance Physiology, U.S. Army Research Institute Of Environmental Medicine
Dr Friedl's research focusses on extending limits of human physiological performance. Dr Friedl received B.A. (1976) and M.A. (1979) degrees in zoology from the University of California, Santa Barbara and the Ph.D. degree in biology (1984) through the Institute of Environmental Stress in the University of California, Santa Barbara. Dr Friedl retired from thirty years of active duty service in the Army in 2013, where he had last served as Director of the Telemedicine and Advanced Technology Research Center (TATRC) at the US Army Medical Research and Materiel Command. Previously, he served as Commander, U.S. Army Research Institute of Environmental Medicine (USARIEM); Director, Army Operational Medicine Research Program; Principal Investigator, USARIEM; and Chief of Physiology and Biostatistics Service, Madigan Army Medical Center.
Dr Friedl has made specific contributions in the areas of endocrine regulation in semi starvation, physiological effects of anabolic steroids, body composition methods and standards, physiological monitoring, and metrics of research return on investment. He has published nearly 200 original articles, book chapters, technical reports, and commentaries, and made over 250 scientific presentations at national and international meetings. He is a co-inventor on an Army patent for a system for remote neuropsychological assessment and organized major initiatives such as the Defense Women's Health Research Program (DWHRP), Technologies for Metabolic Monitoring (TMM), Bone Health and Military Medical Readiness (BHMMR), Gulf War Illnesses research program (GWIRP), and the Army's Parkinson's research program (NETRP).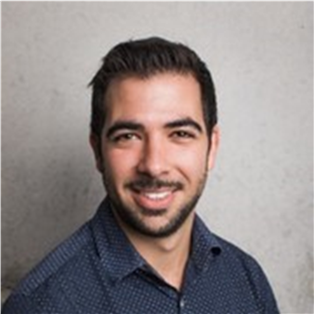 dr DAVID MIZRAHI, UNIVERSITY OF SYDNEY
Dr Mizrahi is a Research Fellow at The Daffodil Centre. He is an Accredited Exercise Physiologist, with his research focusing on exercise during and after cancer treatment for child and adult cancer survivors. He investigates the impact of exercise interventions on patient-reported and clinical outcomes, as well as the considerations around implementing exercise into routine clinical practice. David is an Australian-American Fulbright Postdoctoral Scholar, spent 4-months in the USA (St Jude's Children's Research Hospital, Tennessee) in 2022 to investigate exercise for childhood cancer patients undergoing treatment and formalising partnerships. He has ongoing collaborations with researchers around Australia, USA, Canada and Sweden to advance the understanding of the role of exercise for cancer survivors. David is the Chair of the executive committees for Clinical Oncology Society of Australia (Exercise and Cancer), deputy chair of Little Big Steps (registered childhood cancer charity), and was a member of Exercise and Sports Science Australia (Research). His is the lead guest editor for the Frontiers in Pediatrics special edition on "Childhood cancer and physical activity". He is the co-host of the Little Big Forum, an annual webinar on exercise and childhood cancer.
EXERCISE-ONCOLOGY AND CHEMOTHERAPY-INDUCED PERIPHERAL NEUROPATHY
Exercise in cancer care (termed 'exercise-oncology' is a rapidly emerging field, with more institutions endorsing exercise during and after cancer treatment. With established benefits in improving fitness, strength, psychological wellbeing and quality of life, more cancer-symptoms are being explored for whether there are benefits from exercise. Chemotherapy-induced peripheral neuropathy (CIPN) is a debilitating neurological side-effect from numerous chemotherapy agents. This talk will give an overview into CIPN, as well as the potential role for exercise in managing CIPN symptoms. 
EXERCISE AND CHILDHOOD CANCER: WHAT IS THE EVIDENCE AND THE ROLE OF EXERCISE?
The exercise-oncology literature is rapidly growing, however this literature is predominately among adults.
Cancer represents around 1% of all cancers, yet the impact to the community and survivors are dealt with living for decades with high risk of developing co-morbidities. The role of exercise is less clear in childhood cancer patients and survivors. This talk will discuss the latest evidence around exercise and children's cancers, as well as strategies to promote positive behaviour change in this population.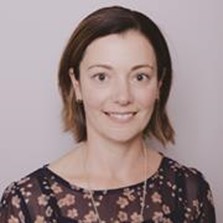 Pain: Considerations for the Clinical Exercise Physiologist
Dr Debbie Bean, Health & Rehabilitation Research Institute, AUT University
Debbie Bean is a Senior Research Fellow in the Health & Rehabilitation Research Institute at AUT. She is also a Health Psychologist and has experience in the field of chronic pain management. Debbie's main research interests include the assessment and management of chronic pain, and complex regional pain syndrome. Dr Bean will consider the prevalence/problem of chronic pain and psychological barriers/facilitators of exercise e.g. motivation, pain beliefs, fear avoidance, pain catastrophizing, and tools to overcome some of these.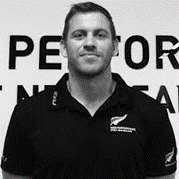 Developing physically robust team sport athletes for international competition
Scott Logan, High Performance Sport New Zealand
Scott is the Lead Strength and Conditioning Coach for Black Sticks Men's Hockey Team 2012-2021. Over the past decade Scott has prepared the Men's Black Sticks hockey team for over 250 international matches including 2 Olympic, 2 Commonwealth and 2 World Cup campaigns and multiple other pinnacle tournaments. Scott's key roles have been GPS / load monitoring, sports science, diagnostics, strength training, conditioning training and injury rehabilitation and prevention. Collectively, these roles over many years have allowed Scott to refine his approaches to ensure he is developing a robust squad of players, able to cope with the intensity of match play at the elite level as well as endure the highly demanding tournament schedules at pinnacle events.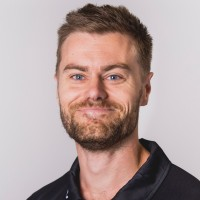 INTEGRATING STRENGTH & CONDITIONING PRACTICES WITHIN ROWINGNZ: BALANCING THE OFF- AND ON-WATER
RYAN TURFREY, SENIOR STRENGTH & CONDITIONING SPECIALIST-ROWING LEAD, High Performance Sport New Zealand
Ryan currently works as a Senior Strength & Conditioning Practitioner for High Performance Sport New Zealand and is the National Lead for RowingNZ.  He has spent the last 13 years working in elite sport and has led the strength and conditioning programme for multiple Olympic and World Championship medal winning campaigns across the last three cycles (London 2012, Rio 2016 and Tokyo 2020) in cycling (BMX), canoe slalom and rowing.  Ryan is currently undertaking a PhD at the University of Auckland in the field of Exercise Science and additionally holds a Masters of Sport and Exercise with 1st class Honours from the Auckland University of Technology.  This talk will provide insight into both the theoretical underpinnings and practical implementation of strength and conditioning practices within the RowingNZ programme.  Specifically, how the broader physiological determinants of performance are addressed across the span of a campaign and how these objectives are achieved within the context of their land-based training.  Focused across the three primary pillars of strength and conditioning programming within the emphasis of RowingNZ programme (physiological, biomechanical, and prehabilitation), specific examples of programme-design matched to objectives and the collaborative means of achieving them will be discussed.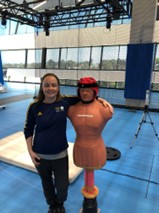 Emerging Sensor Technology Use for Measuring Musculoskeletal Loads in Sport
Dr Liz Bradshaw, Deakin University, Australia
Dr Elizabeth (Liz) Bradshaw is a Sports Biomechanist in the Centre for Sport Research at Deakin University in Melbourne. She has worked extensively in elite sport through consultancy and/or employment at the Victorian Institute of Sport, Australian Institute of Sport, the New Zealand Academy of Sport, and Gymnastics Australia. She is a Life Member of the International Society of Biomechanics in Sport (ISBS) and an Associate Editor of their journal, Sports Biomechanics.
This talk reviews the use of sensor technology in Sports Biomechanics, focusing on knowledge building concepts of why, what, and how, to provide some thoughtful perspectives on further challenges in research and practice.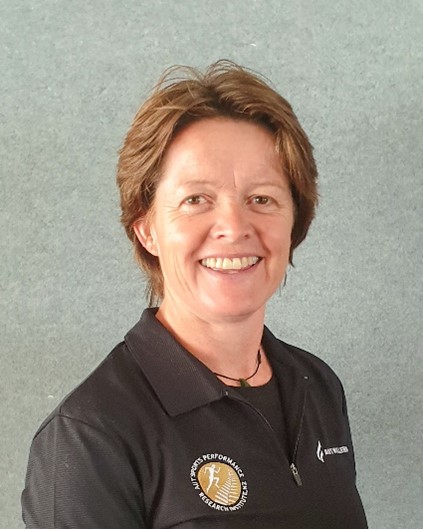 The Need to have A robust, objective assessment of performance analysis competencies  
ASSOCIATE PROFESSOR KIRSTEN SPENCER, AUT UNIVERSITY
Dr Kirsten Spencer is currently Head of Department, Coaching and Youth Sport Development and a member of the Sports Performance Research Institute NZ where she is leader for the Youth Sport Development Research Group and with the Sport Technology Research Group. She is also Director of the International Society of Performance Analysis in Sport. The current focus of her research is the development of junior coaching programmes in youth with a focus on modification of games, athlete life skill development, the use of technology in coaching and Scanning in elite sport. She has current research collaborations with South Africa Hockey, High Performance Sport New Zealand (HPSNZ), NZ Rugby, Netball NZ, NZ Football, Hockey NZ, The Blues and Surf Life-Saving NZ. Kirsten is the Associate Editor of Frontiers:  Elite Sports and Performance Enhancement, the Review Editor of Frontiers in Movement Science and Sport Psychology.
Sport performance and data analysts are integral to the understanding of player development and player performance in sports across the world. These individuals provide detailed training and competition information that is acted upon by coaches and managers, in conjunction with data from other practitioners. The aim of this talk is fourfold: To present a robust and trustworthy international accreditation process that accurately reflects the analysts competencies which can be implemented by the organisation, the club or coaches and managers across sports to provide the level of knowledge and give confidence in the skills of the analyst they have employed, or are considering employing; secondly to identify career development opportunities and support analysts to become world-class; thirdly to share the development of a world-class accreditation framework that supports analysts at all stages of their career from both the individual and department to whole organisation level, and fourthly to provide a 'home' for all analysts to support each other no matter what stage of their career or lifecycle. This talk will provide a foundation for other Performance Analysis themed sessions within the 2022 conference programme. 

Physical preparation considerations for elite netball athletes  
Dr Chloe McKenzie, Robin Hood Stars Netball, Next Level Netball, Te PUUkenga MIT
Chloe has a PhD from AUT in the area of Sports Kinesiology and Injury Prevention. Her research evaluated the NetballSmart Dynamic Warm-up, focusing on the development of physical capabilities and reducing injury risk in youth netball players. She has spent the last 5 years as the Strength and Conditioning Coach of the Robinhood Stars netball team, as well as running Next Level Netball, a small business involved in running strength and conditioning programmes for several schools in Auckland. Chloe is also a lecturer at Te Pūkenga MIT. Her research interests include injury prevention and performance in female athletes. 
Netball is a physically demanding sport with a high risk of injury to athletes. This talk will cover some of the key programming considerations and approaches used to optimally prepare players for the ANZ Premiership.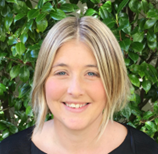 Dr Lynette Hodges, School of Sport, Exercise and Nutrition, Massey University, New Zealand.
Lynette Hodges is a Senior Lecturer in Sport and Exercise at Massey University. Dr Hodges teaches courses in Clinical Exercise Physiology, exploring the assessment, prescription, and monitoring of exercise programmes designed to achieve specific health outcomes for individuals with non-communicable diseases. She is current board member of Clinical Exercise Physiology New Zealand (CEPNZ) and chair of the organization's research, education, and professional affairs committee. Within this group, she is responsible for coordinating and developing webinars, overseeing the design and development of educational information, and organizing and managing the yearly CEPNZ conference. Dr Hodges' research focuses mainly on Myalgic Encephalomyelitis/Chronic Fatigue Syndrome (ME/CFS).
Once dismissed as `all in the mind,' Myalgic Encephalomyelitis/Chronic Fatigue Syndrome (ME/CFS) is now recognized as a serious debilitating condition; however, there is currently no cure or approved treatment. Notably, and contrary to many other non-communicable diseases, exercise has been found to worsen symptoms of ME/CFS and may cause post exertional malaise (PEM). In this presentation, Dr Hodges discusses the effect of exercise on ME/CFS and provides valuable insight into this complex, poorly understood condition.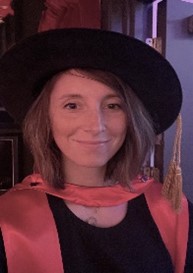 Use of Movement Screenings in Strength and Conditioning
Dr Emily Fanning, High Performance Manager, Tennis New Zealand.
Emily has a PhD from AUT focusing on the athletic development of junior tennis players. Her research centred on evaluating the relationship between movement competency and tennis performance, and how this can be influenced through S&C intervention both acutely and longitudinally. Emily is a qualified physiotherapist with a MSc in S&C and has spent the last 8 years as the S&C lead for Tennis NZ working both junior and professional players, recently moving into the role of High Performance Manager.
This presentation will consider the use of movement screening in strength and conditioning practice. Specifically, considering why and when to use them and how to select appropriate movements for your sport and how to interpret and use the data they provide.
* online/virtual presentation with Live Q&A
Abstracts, Oral presentations and poster presentations
Please check back here soon for an outline of abstracts
Oral presentations will be 10 minutes with 5 minutes for questions
Register your interest to receive updates: