SESNZ CONFERENCE now 2022
Deferred to 23rd 24th Nov 2022, AUT Auckland
The 2021 Sport and Exercise Science New Zealand (SESNZ) conference has been deferred to 2022 but will still be hosted in partnership with the AUT Sports Performance Research Institute New Zealand (SPRINZ) and School of Sport and Recreation at Auckland University of Technology (AUT).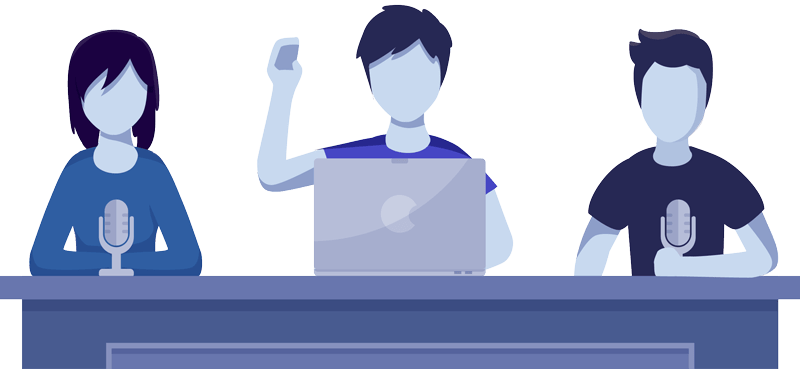 If you have registered already, then your registration will be carried over to 2022. We will also keep registration open for those wishing to register in 2021 for the 2022 event. If you require a refund, please contact the national office.
A new abstract submission window will open in early/mid 2022. Acknowledging that the new conference date is 12+ months away, to make it easier for the organising team, we will require a re-submission of abstracts for the 2022 conference ie there will be no rollover of already submitted abstracts. This will give you the opportunity to amend, change or consider alternate submissions nearer the time. A new date for abstract submissions will be announced in early 2022.
Thank you for your patience, understanding and support as we've navigated our way through this unpredictable period! We look forward to seeing you all in November 2022!
Key Dates
Abstract submissions close: 6th September 2022
Early-bird registration offer extended: 30th September 2022
Conference highlights include:
A two day programme offering insight and expertise in sport and exercise science research and practice
Oral and poster presentations of original Sport and Exercise Science research
Awards available to reward outstanding research
All presented research abstracts published in The Journal of Sport and Exercise Science (JSES)
Early-bird and member discounts available
A selection of leading invited speakers with topics relevant to a range of Sport and Exercise Science disciplines
Themed sessions including:

Sport Science Insights from practitioners at 2021 pinnacle sporting events, including Team Emirates New Zealand's Americas Cup victory and Tokyo Olympics
Clinical Exercise Physiology focussed day
Occupational Human Performance
Female Athletes
Research and Innovation: Connecting NZ academics and industry (R&D presentations from key industry organisations)
Sport and Exercise Science New Zealand Annual Conference
Official Sponsors
Keynote Speakers
We are delighted to announce the following invited speakers at this years event.
Please continue to check back to this page to view additional speaker bio's as our programme evolves.
Tired and out of control? Effects of sleep and fatigue on performing under pressure
Dr Arne Nieuwenhuys, Department of Exercise Sciences, University of Auckland
Arne Nieuwenhuys is Senior Lecturer in Sport, Exercise and Performance Psychology in the Department of Exercise Sciences at The University of Auckland. Arne obtained his PhD from VU University Amsterdam and, prior to coming to New Zealand, has worked as an Assistant Professor at Radboud University Nijmegen in The Netherlands. He is a former international level sailor and, in more recent years, has developed an interest in long-distance running. At the University of Auckland, Arne teaches undergraduate papers in 'Sport Psychology' and the 'Psychology of Physical Activity' as well as an advanced postgraduate paper in 'Exercise and Performance Psychology'. He is Associate Editor for the Journal of Sport and Exercise Science and the European Journal of Sports Science.
Arne's research has been funded by national science foundations in New Zealand and The Netherlands (e.g., Marsden, Netherlands Organisation for Scientific Research) as well as industry and sports (e.g., Netherlands Police Force, Netherlands Olympic Committee), and focusses on how psycho-physiological states such as anxiety, fatigue and sleep influence human movement and performance. His work ranges from experimentally controlled studies that are conducted in the lab to field experiments and monitoring studies that are conducted among specific target populations (e.g., athletes, soldiers, police officers). By understanding how critical cognitive and motor functions are affected by (changes in) individuals' psycho-physiological state, Arne aims to develop evidence-based interventions that help people improve their performance in those situations where it counts the most.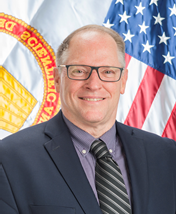 Current and Future Directions in Human Performance Monitoring*
Dr Karl E. Friedl, Senior Research Scientist Performance Physiology, U.S. Army Research Institute Of Environmental Medicine
Dr Friedl's research focusses on extending limits of human physiological performance. Dr Friedl received B.A. (1976) and M.A. (1979) degrees in zoology from the University of California, Santa Barbara and the Ph.D. degree in biology (1984) through the Institute of Environmental Stress in the University of California, Santa Barbara. Dr Friedl retired from thirty years of active duty service in the Army in 2013, where he had last served as Director of the Telemedicine and Advanced Technology Research Center (TATRC) at the US Army Medical Research and Materiel Command. Previously, he served as Commander, U.S. Army Research Institute of Environmental Medicine (USARIEM); Director, Army Operational Medicine Research Program; Principal Investigator, USARIEM; and Chief of Physiology and Biostatistics Service, Madigan Army Medical Center.
Dr Friedl has made specific contributions in the areas of endocrine regulation in semi starvation, physiological effects of anabolic steroids, body composition methods and standards, physiological monitoring, and metrics of research return on investment. He has published nearly 200 original articles, book chapters, technical reports, and commentaries, and made over 250 scientific presentations at national and international meetings. He is a co-inventor on an Army patent for a system for remote neuropsychological assessment and organized major initiatives such as the Defense Women's Health Research Program (DWHRP), Technologies for Metabolic Monitoring (TMM), Bone Health and Military Medical Readiness (BHMMR), Gulf War Illnesses research program (GWIRP), and the Army's Parkinson's research program (NETRP).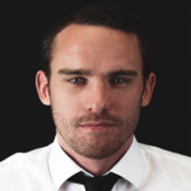 Cancer and Exercise – What is the State of the Evidence?
Dr Nicolas Hart, Queensland University of Technology (QUT)
Dr Nicolas Hart is Deputy Lead of the Cancer Survivorship Program within the Cancer and Palliative Care Outcomes Centre of Queensland University of Technology (QUT). As a Senior Research Fellow, his research focuses on improving outcomes for people living with metastatic disease, canvassing (1) survivorship and supportive care issues (including exercise, nutrition, psychosocial, and toxicity management), and (2) cancer outcomes (including disease biology, disease progression, and overall survival).
Dr Hart has received >$5.3 million AUD of research income as chief investigator to undertake research improving outcomes for people with advanced cancer. This includes a prestigious fellowship from Cancer Council of Western Australia (2018-2020) to investigate synergistic and targeted approaches to delay disease progression and extend overall survival in advanced cancer patients through exercise medicine; chief investigator (CIH) for 1 NHMRC project grant; and chief investigator (CIC) for several national and international multicentre randomised controlled trials. He has published >70 peer-reviewed research articles and 2 book chapters (including the European Society of Medical Oncology Handbook of Supportive and Palliative Care).
Dr Hart is an inaugural Multinational Association for Supportive Care in Cancer (MASCC) Terry Langbaum Survivorship Fellow (2021-2022), through which he is developing Principles of Care and Research Priorities for people living with metastatic cancer. He sits on several national committees within Exercise and Sport Science Australia, and international committees within the Australia and New Zealand Bone and Mineral Society. He is the only Australian member of the International Survivorship Research in Prostate Cancer (SuRECaP) Working Group, and one of three Australian members of the International Bone Metastases and Exercise Working Group developing the worlds' first clinical exercise guidelines for people with bone metastases.
Jason Pilgrim
Jason Pilgrim is Australia's number one authority on health business development and has established that reputation after a well-respected career in the Allied Health and Medical industry of Australia.
Jason has always been a budding entrepreneur and created his first company from start-up and had it soon operating as a million-dollar health clinic. He has gone on to create several other million dollar health clinics, a corporate health company working alongside multinational companies like Qantas and
Woolworths and has since branched out into multiple other businesses in other industries.
Jason is also the founder of the Global Kaizen Group and has a large team of more than 50 virtual assistants in the Philippines which he outsources to increase the effectiveness of Allied Health business owners everywhere. They also bring in a large variety of health and fitness products from their factories overseas as part of their importing arm of the business. But primarily, Jason spends the vast majority of his time working on empowering health and medical business owners around Australia to build their own profitable businesses using the time proven methods that Jason has developed over the years.
Jason was awarded the 2010 Australian Young Entrepreneur of the Year award and also amassed 5 international business awards for which several of his proven methods and formulas have been awarded international acclaim and recognition for his innovative and ground-breaking ability to secure business owners significantly more time, money and freedom and grow their business.
Jason is also one of the founding directors of Cosmetic Skin Therapies, an Australian cosmetic franchise network that is soon to be operating in Canada and America. He is also the Managing Director of the Medical Business Academy assisting to build and develop aesthetic and medical businesses globally.
In more recent times, Jason has developed his own global membership travel company and is finalising the rollout of a massive loyalty program for the health, medical and aesthetic industries in partnership with the biggest loyalty program available globally.
It is Jason's thirst for continual improvement to personally and professionally develop himself, that has him driven to his Vision of 2025 – to empower and inspire the lifestyle abundance of 20 Million people by the year 2025.
Insights into Strength and Conditioning Approaches for Team Emirates New Zealand
Dr Adam Storey, Strength and Conditioning Specialist
Dr. Adam Storey is the Lead Strength and Conditioning Specialist for Emirates Team New Zealand (winner of the 2021 America's Cup). In addition to this role, Adam is the National Lead of Strength and Conditioning for Canoe Racing New Zealand where he has the privilege of working with several world-class athletes and coaches including Lisa Carrington and Gordon Walker (2021 Halberg Awards Sportswoman of the Decade and Coach of the Decade, respectively). Adam also holds a Senior Research Fellowship position at AUT University's Sports Performance Research Institute, where he supervises postgraduate research projects in the areas of strength and conditioning and exercise physiology.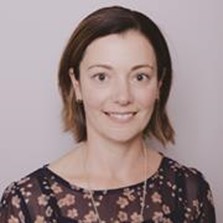 Pain: Considerations for the Clinical Exercise Physiologist
Dr Debbie Bean, Health & Rehabilitation Research Institute, AUT University
Debbie Bean is a Senior Research Fellow in the Health & Rehabilitation Research Institute at AUT. She is also a Health Psychologist and has experience in the field of chronic pain management. Debbie's main research interests include the assessment and management of chronic pain, and complex regional pain syndrome. Dr Bean will consider the prevalence/problem of chronic pain and psychological barriers/facilitators of exercise e.g. motivation, pain beliefs, fear avoidance, pain catastrophizing, and tools to overcome some of these.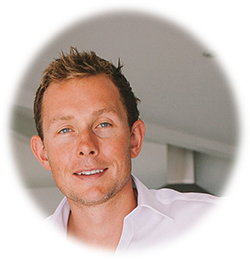 Insights into Performance Science Support for Team Emirates New Zealand
Dr Daniel Plews EndureIQ, AUT Sports Performance Research Institute New Zealand
Dan Plews is an Applied Sports Scientist, Researcher and coach. As a Sports Scientist (specialising in the area of Physiology) Dan has worked closely with athletes who have won more than 25 world and Olympic titles in the sports of rowing, kayak and triathlon. As a researcher, Dan completed his PhD in the area of applied heart rate variability (HRV). This work focused on implementing and validating methods regarding the application of HRV to track training adaptation in elite athletes. Since then, Dan has gone onto having more than 50 peer-reviewed publications in the area of applied sports science and exercise physiology and is currently a Research Fellow at AUT University. Dan was the Head of Physical Performance at Emirates Team New Zealand during the 2021 America's Cup winning campaign, and also leads Performance Physiology for Women's Canoe Racing New Zealand. He also is the Founder of his own Company Endure IQ. Dan is seriously passionate about endurance sport, particularly Ironman triathlon, where he has coached 3 athletes under the 8-hour barrier. He lives and breathes it, and is a competitive Ironman athlete himself. In 2018 he broke the amateur course record at the Ironman Word Championships in Hawaii, Kona in a time of 8 hr and 24 minuets. Winning the overall amateur division by more than 10 minutes and placing 22nd overall. Dan thrives on continuous learning and being on the cutting edge of applied sports science. He often throws himself into the depths of new science, measurements and self-quantification to find out first-hand the effects that they have on training adaptation.
From Tokyo to Paris – Opportunities to Enhance Athlete Performance*
Dr Trent Stellingwerff, Canadian Sport Institute Pacific
Dr Trent Stellingwerff serves as a Senior Advisor, Innovation and Research at the Canadian Sport Institute Pacific (Victoria, Canada), joining CSI Pacific in 2011. In this role, he directs several different research projects across different sport performance discipline areas, with Master's, Phd and Post-Doctorate students involved. He is also the Sport Science, Sports Medicine & Innovation Lead for Athletics Canada – the governing body of track and field. He has also provided physiology expertise to Canada's National Rowing, Triathlon and Mountain bike teams. His primary sport and research focuses are in the field of physiology and nutrition interactions, as well as environmental (altitude and heat) expertise, and has previously served on Own The Podium's (OTP) National I&R Advisory Council and currently co-chairs OTP's Relative Energy Deficiency in Sport (RED-S) working group. Prior to 2011, Trent was a Senior Scientist in Performance Nutrition for PowerBar at the Nestle Research Center (Lausanne Switzerland). Trent has more than 100 peer-reviewed scientific publications, and authored 10-book chapters, in the areas of exercise physiology, skeletal muscle metabolism, sports nutrition and performance. Trent has been an invited expert presenter and author for many international nutrition consensus statement meetings with the IOC (International Olympic Committee), FINA and World Athletics (WA; formally IAAF), and is a member of the International Advisory Board for the IOC Diploma Program in Sports Nutrition. Over the years, Trent has attended and/or serviced athletes and sports over 4 Olympic/Paralympic Games, 4 Commonwealth Games and >15 World Championships across several sports.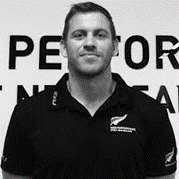 Developing physically robust team sport athletes for international competition
Scott Logan, High Performance Sport New Zealand
Scott is the Lead Strength and Conditioning Coach for Black Sticks Men's Hockey Team 2012-2021. Over the past decade Scott has prepared the Men's Black Sticks hockey team for over 250 international matches including 2 Olympic, 2 Commonwealth and 2 World Cup campaigns and multiple other pinnacle tournaments. Scott's key roles have been GPS / load monitoring, sports science, diagnostics, strength training, conditioning training and injury rehabilitation and prevention. Collectively, these roles over many years have allowed Scott to refine his approaches to ensure he is developing a robust squad of players, able to cope with the intensity of match play at the elite level as well as endure the highly demanding tournament schedules at pinnacle events.
* online/virtual presentation with Live Q&A
Abstracts, Oral presentations and poster presentations
Please check back here soon for an outline of abstracts
Oral presentations will be 10 minutes with 5 minutes for questions
Register your interest to receive updates: