SESNZ PerformaNce and Health webinar
25th NOVEMBER 2021
Video now uploaded for SESNZ Members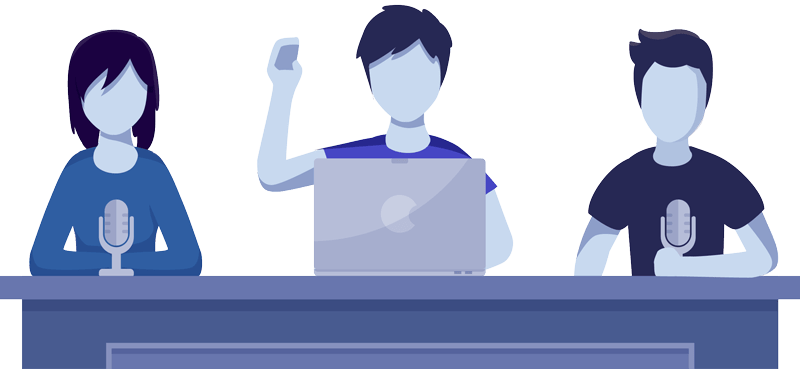 About the webinar
This two-part SESNZ Performance and Health webinar brings together a world-class line up of speakers in the applied sport science, clinical exercise prescription and allied health business fields.
Gaining insights from those working closely with high performance athletes and sport teams at pinnacle events is a valuable professional development opportunity for the sport and exercise practitioner.  Our three high performance sport speakers in the first part of this SESNZ webinar will no doubt provide a rich insight into their personal observations, approaches and experiences in their respective roles at the Tokyo Olympics and Americas Cup.
Alternatively, for those working in Applied/Clinical Exercise Physiology (AEP/CEP) roles, then keeping up with exercise standards and recommendations for symptomatic populations is a key part of professional development. Likewise, exploring ways to maximise the reach of your AEP/CEP skills in the allied health field is a valuable process to consider. The two speakers in this part of the webinar are well-positioned to provide insights and advice in the exercise prescription for cancer and the promotion and marketing of allied health businesses and services of relevance to the AEP/CEP profession. 
2 CPD points awarded per 2 hr session attended (maximum of 4 CPD points for whole event)
Part 1: Performance Speakers and Topics (10:00-12:00 NZDT)
"Lessons Learned" from Tokyo 2020 – the most challenging Games on record
Dr Trent Stellingworth, Director of Performance Solutions at the Canadian Sport Institute Pacific.
The Tokyo 2020(1) Olympics presented with major challenges as it was the hottest Olympics ever ~17 months into a global COVID-19 pandemic, where Olympic/Paralympic preparations and competitions were significantly impacted.  Thus, Tokyo 2020(1) will be viewed as both a celebration of incredible organization to pull off the Games, as well as the most challenging mass scale global sporting event ever.   Indeed, this was a Games were exceptional logistics, organization and preparation integrated into applied sport science could make a real performance difference. 
Accordingly, this presentation will highlight some of the applied sport science "lessons learned" throughout the COVID-19 build-up to the Games, as well as from the trenches of Tokyo 2020.   Some of these lessons will include the impact of COVID-19 on training and competition preparation, through to the integration of heat, altitude, pacing research and progressive sports nutrition in the final phase to fully prepare athletes to thrive, not survive, in extreme environmental and challenging COVID-19 logistically conditions. 
Strength and conditioning and performance science approaches for Americas Cup sailing
Dr Adam Storey & Dr Daniel Plews, AUT University and Team Emirates NZ.  
The 36th Americas Cup in March 2021 was a spectacular event. Clearly, design and innovation was at the forefront of this sport with the development of the impressive foiling monohull. But what about the physical preparation of athletes who need to sail these high-performance boats? In this session Dr Adam Storey and Dr Daniel Plews will give insight into performance science aspects of preparing for the Americas Cup. This will include event demands and the physiological considerations that informed their approach to athlete preparation and training program design. A general overview of the various gym approaches taken during particular training phases will be discussed and how together they integrated athlete monitoring to optimise the blend of "strength" and "conditioning" work.
Part 2: Clinical/Applied Exercise Physiology Speakers and Topics (14:00 to 16:00 NZDT)
International consensus recommendations for bone metastases and exercise
Dr Nicolas Hart, Flinders University, Australia. 
Exercise has been underutilised in people with advanced or incurable cancers despite the potential to improve physical function, reduce psychosocial morbidity, and improve quality of life. Exercise has been especially avoided for people with bone metastases due to concerns over skeletal complications, despite the clear benefit of exercise medicine for people with cancer. This patient population deserves access to these positive health outcomes through safe and effective exercise programming.
The International Bone Metastases Exercise Working Group (IBMEWG) was established and convened an in-person roundtable meeting in May 2019 to develop best practice recommendations for exercise programming for people with bone metastases based on the available published literature, clinical experiences, and expert opinion. A series of work has been produced by this group, that is now ready for dissemination to healthcare providers and suitably qualified exercise professionals worldwide.
Allied Health Business Development
Jason Pilgrim, Global Kaizen Group.
We all know the importance of marketing but as health professionals many people get it wrong. Further, the net result is they just don't do enough of it either. The reality is that marketing in the health and medical space is actually exceptionally easy, simple and involves almost no cost. The challenge for most health professionals has been that they don't know what they don't know and the limited amount of marketing that they have tried, apparently "hasn't worked". But the good news is that there is a simple process and model that you can implement straight away that's very simple and exceptionally effective. We also have to keep in mind that the marketing world has changed significantly in the last 12-18 months and there are several simple avenues you can use right now for significant benefit in your business. Effective. Foolproof. Simple. Cost-effective. Everything you need right now to build and scale your business to have even more impact in the future.
Keynote Speakers
We are delighted to announce the following invited speakers at this years event.
Please continue to check back to this page to view additional speaker bio's as our programme evolves.
Dr Trent Stellingwerff, Canadian Sport Institute Pacific
Dr Trent Stellingwerff serves as a Senior Advisor, Innovation and Research at the Canadian Sport Institute Pacific (Victoria, Canada), joining CSI Pacific in 2011. In this role, he directs several different research projects across different sport performance discipline areas, with Master's, Phd and Post-Doctorate students involved. He is also the Sport Science, Sports Medicine & Innovation Lead for Athletics Canada – the governing body of track and field. He has also provided physiology expertise to Canada's National Rowing, Triathlon and Mountain bike teams. His primary sport and research focuses are in the field of physiology and nutrition interactions, as well as environmental (altitude and heat) expertise, and has previously served on Own The Podium's (OTP) National I&R Advisory Council and currently co-chairs OTP's Relative Energy Deficiency in Sport (RED-S) working group. Prior to 2011, Trent was a Senior Scientist in Performance Nutrition for PowerBar at the Nestle Research Center (Lausanne Switzerland). Trent has more than 100 peer-reviewed scientific publications, and authored 10-book chapters, in the areas of exercise physiology, skeletal muscle metabolism, sports nutrition and performance. Trent has been an invited expert presenter and author for many international nutrition consensus statement meetings with the IOC (International Olympic Committee), FINA and World Athletics (WA; formally IAAF), and is a member of the International Advisory Board for the IOC Diploma Program in Sports Nutrition. Over the years, Trent has attended and/or serviced athletes and sports over 4 Olympic/Paralympic Games, 4 Commonwealth Games and >15 World Championships across several sports.
Dr Adam Storey, Strength and Conditioning Specialist
Dr. Adam Storey is the Lead Strength and Conditioning Specialist for Emirates Team New Zealand (winner of the 2021 America's Cup). In addition to this role, Adam is the National Lead of Strength and Conditioning for Canoe Racing New Zealand where he has the privilege of working with several world-class athletes and coaches including Lisa Carrington and Gordon Walker (2021 Halberg Awards Sportswoman of the Decade and Coach of the Decade, respectively). Adam also holds a Senior Research Fellowship position at AUT University's Sports Performance Research Institute, where he supervises postgraduate research projects in the areas of strength and conditioning and exercise physiology.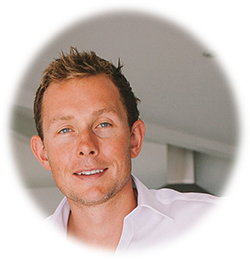 Dr Daniel Plews EndureIQ, AUT Sports Performance Research Institute New Zealand
Dan Plews is an Applied Sports Scientist, Researcher and coach. As a Sports Scientist (specialising in the area of Physiology) Dan has worked closely with athletes who have won more than 25 world and Olympic titles in the sports of rowing, kayak and triathlon. As a researcher, Dan completed his PhD in the area of applied heart rate variability (HRV). This work focused on implementing and validating methods regarding the application of HRV to track training adaptation in elite athletes. Since then, Dan has gone onto having more than 50 peer-reviewed publications in the area of applied sports science and exercise physiology and is currently a Research Fellow at AUT University. Dan was the Head of Physical Performance at Emirates Team New Zealand during the 2021 America's Cup winning campaign, and also leads Performance Physiology for Women's Canoe Racing New Zealand. He also is the Founder of his own Company Endure IQ. Dan is seriously passionate about endurance sport, particularly Ironman triathlon, where he has coached 3 athletes under the 8-hour barrier. He lives and breathes it, and is a competitive Ironman athlete himself. In 2018 he broke the amateur course record at the Ironman Word Championships in Hawaii, Kona in a time of 8 hr and 24 minuets. Winning the overall amateur division by more than 10 minutes and placing 22nd overall. Dan thrives on continuous learning and being on the cutting edge of applied sports science. He often throws himself into the depths of new science, measurements and self-quantification to find out first-hand the effects that they have on training adaptation.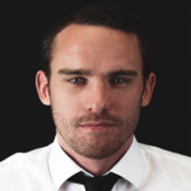 Dr Nicolas Hart, PhD AES CSCSC ESSAM , Flinders University
Dr Nicolas Hart, PhD AES CSCSC ESSAM is an exercise oncology researcher in Australia whose research focuses on the provision of exercise for people with advanced and metastatic cancers, with a particular interest in people with bone metastases. He is the global exercise coordinator of the INTERVAL-GAP4 trial (exercise in advanced prostate cancer targeting overall survival) and has completed two RCT's in advanced breast and prostate cancer targeting osteolytic and sclerotic bone metastases. As a MASCC Survivorship Fellow, he is developing international principles of survivorship care for people with advanced or metastatic cancers. He is 1 of 3 Australian researchers on the 22 person IBMEWG expert panel who developed these clinical exercise recommendations being presented.
His current substantive role is Deputy Lead of the Cancer Survivorship Program at the Caring Futures Institute of Flinders University (Adelaide, South Australia). He has received over $7 million AUD of research income as chief investigator to undertake research improving outcomes for people with advanced cancer. He has published >80 peer-reviewed research articles and 2 book chapters (including European Society of Medical Oncology Handbook of Supportive and Palliative Care).
Jason Pilgrim
Jason Pilgrim is Australia's number one authority on health business development and has established that reputation after a well-respected career in the Allied Health and Medical industry of Australia.
Jason has always been a budding entrepreneur and created his first company from start-up and had it soon operating as a million-dollar health clinic. He has gone on to create several other million dollar health clinics, a corporate health company working alongside multinational companies like Qantas and
Woolworths and has since branched out into multiple other businesses in other industries.
Jason is also the founder of the Global Kaizen Group and has a large team of more than 50 virtual assistants in the Philippines which he outsources to increase the effectiveness of Allied Health business owners everywhere. They also bring in a large variety of health and fitness products from their factories overseas as part of their importing arm of the business. But primarily, Jason spends the vast majority of his time working on empowering health and medical business owners around Australia to build their own profitable businesses using the time proven methods that Jason has developed over the years.
Jason was awarded the 2010 Australian Young Entrepreneur of the Year award and also amassed 5 international business awards for which several of his proven methods and formulas have been awarded international acclaim and recognition for his innovative and ground-breaking ability to secure business owners significantly more time, money and freedom and grow their business.
Jason is also one of the founding directors of Cosmetic Skin Therapies, an Australian cosmetic franchise network that is soon to be operating in Canada and America. He is also the Managing Director of the Medical Business Academy assisting to build and develop aesthetic and medical businesses globally.
In more recent times, Jason has developed his own global membership travel company and is finalising the rollout of a massive loyalty program for the health, medical and aesthetic industries in partnership with the biggest loyalty program available globally.
It is Jason's thirst for continual improvement to personally and professionally develop himself, that has him driven to his Vision of 2025 – to empower and inspire the lifestyle abundance of 20 Million people by the year 2025.
Register your interest to receive updates: