27th – 29th November 2019, Palmerston North
The conference will be hosted by The School of Sport, Exercise and Nutrition, Massey University and will be held at the Sir Geoffrey Perrin Building on the Manawatū campus, Palmerston North.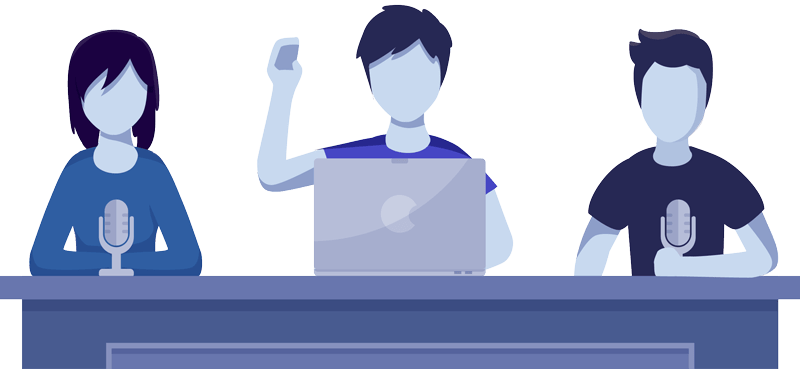 Opening Speaker:
Professor Emeritus Gary Hermansson
Keynote Speakers:
David Howman CNZM Chair Of The Board Of Directors at Athletics Integrity Unit (IAAF)
Research Associate Professor Jason Lee Yong Loo Lin – School of Medicine, National University of Singapore
Distinguished Professor Aaron Coutts University of Technology Sydney
Dr Andy Cooke Bangor University Wales
Early bird registration until 30th September
Students: $100, Members: $200, Non members: $300
Registration after 30th September
Students: $120, Members: $240, Non members: $360
Invited Speaker:
Professor Narihiko Kondo, Kobe University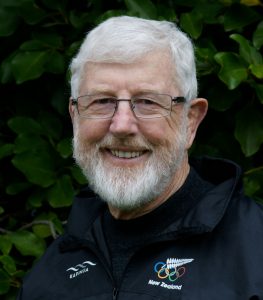 Gary Hermansson
Sponsored by   

Gary Hermansson is one of NZs top sport psychologists. His background involves playing rugby at a high level (including being in Wellington Teams that beat both the Springboks and the British and Irish Lions), and for a number of years he taught counsellors at Massey University (now holding the status of Emeritus Professor). He moved into sport psychology at its emergence in this country 30 years ago and has been active in that field ever since.
Gary has been the NZ team psychologist at 5 Commonwealth and 5 Olympic Games (from Kuala Lumper to Rio), for the NZ Black Caps cricket team over 14 tours, for the NZ Equestrian Team at an international World Cup campaign, and he has also worked with dancers at the NZ School of Dance. He is currently contracted to High Performance Sport NZ to work with elite athletes and coaches in a variety of sports, and has written a book entitled 'Going Mental in Sport: Excelling through Mind-Management'. He has also been invested as an Officer of the NZ order of Merit for his contributions to the field of Sport Psychology, and has been made a Holder of the NZ Olympic Order for his services to the Olympic Movement.
Abstract
In the Company of Champions: Pathways in the Wilderness
Gary Hermansson has had a notable presence in the field of applied sport psychology in New Zealand since its emergence in this country over 30 years ago. Over that period he has worked with a wide range of high performance athletes and coaches in a variety of sports as well as with individuals in the performing arts. In this presentation he will share experiences and insights arising from such involvements and in doing so will look to illuminate emerging pathways in this still relatively nascent field.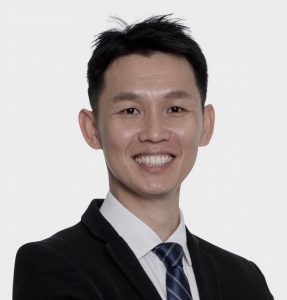 Jason Lee Ph.D., FACSM
Research Associate Professor from the School of Medicine, National University of Singapore.
Sponsored by   

Jason obtained his first degree (Sports and Exercise Science – 1st Class Honours) from Loughborough University, UK. Following the award of G V Sibley Memorial Prize, he stayed on to complete a PhD in Exercise Physiology under sponsorship from the UK Overseas Research Scholarship and Faculty Studentship. Jason is a Fellow of the American College of Sports Medicine‬.
Tapping on his experience as a Commando Officer in the Singapore Armed Forces and domain knowledge, he serves in various national and international panels related to human performance and safety. Jason recently completed his 12-year tenure at the DSO National Laboratories by directing the Human Performance Programme in his final appointment. He chairs the Thermal Factors Scientific Committee, International Commission on Occupational Health. He is a member of the WHO-WMO Workgroup Report on Climate Change on Workers.
Abstract
Application of thermal physiology in a warming world
Jason K.W. LEE1,2,3
1Department of Physiology, YLLSoM, National University of Singapore, Singapore
2Global Asia Institute, National University of Singapore, Singapore
3N.1 Institute for Health, National University of Singapore, Singapore
The debilitating effects of heat stress are well known. Excessive hyperthermia can impair exercise performance and capacity. Exercise tolerance in the heat is affected by multiple factors such as the attainment of a high heat strain, cardiovascular insufficiency, metabolic disturbances and reductions in central nervous system drive to skeletal muscle. In order to optimise exercise tolerance in the heat, various methods have been proposed – aerobic fitness, heat acclimatisation, pre-exercise cooling and fluid ingestion. These strategies have shown to be effective in prolonging exercise tolerance in warm conditions through various processes that include alterations in heat dissipation ability, cardiovascular stability and adaptations, and changes to the body's heat storage capacity. New attention on this issue has been created by the ongoing climate change, which in large parts of the world has induced more hot days each year and hotter hot days, made worse with urbanization. Physiology is becoming a core discipline for climate change health impact assessment. I will share my personal journey and scientific insights gained through sports science, the application and unique considerations when applying the discipline in the military context where I spent 12 years as a defence scientist, and extending physiology to heat health in public settings.
References
Kjellstrom, T., Lemke, B., Lee, J.K.W. (2019). Foreword – Workplace heat: an increasing threat to occupational health and productivity. American Journal Industrial Medicine (In press).
Byrne C. and Lee, J.K.W. (2019). The physiological strain index modified for trained heat acclimatized individuals in outdoor heat. International Journal Sports Physiology and Performance, 14 (6): 805-813.
Alhadad, S.B., Tan, P.M.S., Lee, J.K.W. (2019). Efficacy of heat mitigation strategies on core temperature and endurance exercise: a meta-analysis. Frontiers in Physiology, 10 (71): 1-27.
Lee, J.K.W., Kenefick, R.W. and Cheuvront, S.N. (2015). Novel cooling strategies for military training and operations. Journal of Strength and Conditioning Research, 29 (11): S77-S81.
Additional information:
*Presenter name: Jason Lee
*E-mail: phsjlkw@nus.edu.sg
*Phone: +65 92272685
*Type of file: Oral
*Emerging researcher? Yes J
*Student or Full Time Employment? Full Time Employment
*Abstract discipline (Closest match): Physiology
Additional information: Nil.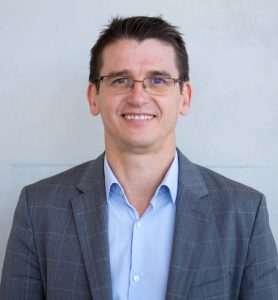 Distinguished Professor Aaron Coutts PhD
Sponsored by 

Director – Human Performance Research Centre (University of Technology Sydney)
Discipline Lead – Sport and Exercise Science (University of Technology Sydney)
Aaron is a Distinguished Professor and Director of the Human Performance Research Centre at the University of Technology Sydney (UTS). For the past 20 years Aaron's research has centred towards developing evidence-based methods for improving performance and health of athletes. During this period, he has published more than 200 scientific articles.
Much of Aaron's applied work has focused on developing systems to monitor and control the training process in high performance athletes.  Further to his academic work, Aaron provides sport science advice to several leading national and international sporting organisations.  Aaron is also the Director of Exercise and Sport Science Australia (ESSA) and a member of the Nike Sport Research Laboratory International Advisory Board.  He is an Associate Editor for the International Journal of Sports Physiology and Performance and Science and Medicine in Football.
Abstract
Developing Integrated Athlete Monitoring and Decision Support Systems for High Performance Sport
The primary goal of athlete monitoring is to provide information that can be used to inform coach decision-making and improve the training process.  If designed and implemented effectively, these systems can aid athletes by reducing training errors, increasing athlete training availability and improving athletic performance.  In this presentation, we will examine the theoretical basis for athlete monitoring and provide a conceptual framework to inform the development of these systems.  We will examine the fundamental components of these systems (i.e. the load and athlete response measures) and critically examine the evidence supporting each.  We will also assess the evidence that examine the effectiveness of these systems for assessing injury risk and/or performance readiness. Finally, we explore how these measures can be integrated into athlete decision support systems and provide recommendations for optimising these processes.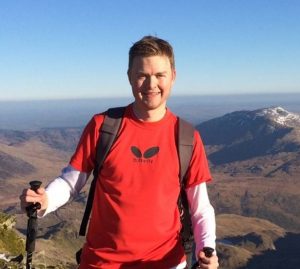 Andy Cooke
Andy is a member of the Institute for the Psychology of Elite Performance at Bangor University. He has a BSc in Sport Science (Bangor University, 2004-2007) and a PhD in Psychophysiology (University of Birmingham, 2007-2010). Andy worked as an ESRC Postdoctoral Research Fellow at the University of Birmingham (2010-2012), before returning to Bangor University as a Lecturer in the School of Sport, Health and Exercise Sciences (2013-Present).
His research employs a multi-measure approach (e.g., brain, eyes, heart and muscles) to investigate: a) the psychophysiological mechanisms underpinning human performance; and b) psychophysiological interventions to enhance performance (e.g., neurofeedback training). It covers a range of performance domains including sport (e.g., preparatory cortical activity distinguishes successful from unsuccessful golf putts), health (e.g., effects of neurofeedback on the motor symptoms of Parkinson's disease), and transportation (e.g., effects of gaze-training on driving), and has been supported by a variety of funders (e.g., ESRC, NHS, AXA insurance, England and Wales Cricket Board).
Outside of work, Andy enjoys watching and participating in sport, where he tries to employ the performance-optimization techniques that he researches.  
Abstract
Use your brain! Brainwaves predict behaviour, how can they be trained?
What determines optimal motor performance? One way to address this question involves the measurement of brain activity during motor performance, using electroencephalography (EEG). Research adopting this approach has revealed that alpha waves (brainwaves that oscillate at a frequency of 8-12 Hz and are involved with neuronal inhibition) may play a key role. In the first part of this talk I will present EEG alpha data from sport to identify patterns of alpha brainwaves associated with optimal performance. This research sheds light on the mechanisms underpinning motor proficiency. In the second part of this talk, I will present some recent applied work aimed at teaching individuals to recreate the brainwaves that characterize optimal performance at will. Using a form of brain training called neurofeedback, golfers were able to volitionally shape their brainwaves during their pre-putt routine, while untrained cyclists were able to boost their time to exhaustion by 30%. I will also share data on the effects of neurofeedback outside of sport, where it may serve as a non-pharmacological adjunct treatment for the motor symptoms of Parkinson's disease. The implications of these findings, and recommendations for future brain-based sport and exercise research, will be discussed.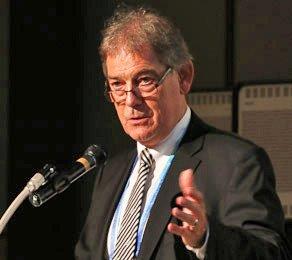 David Howman
David is a barrister in Wellington.He is the Chair of the Athletes Integrity Unit, having been re-appointed to that position by the IAAF Council in September 2019, the Chair of World Squash Ethics Commission, Deputy Chair of the ITF Ethics Commission, and Chair of the ICC Anti-Corruption Oversight Group. David was a member of the Australian Government's Panel reporting on Sport Integrity in 2018 , and holds the position of Adjunct Professor at AUT.
David was Director General (more corporately named the CEO) of the World Anti Doping Agency (WADA), from August 2003 until July 2016, and was instrumental in the shaping of WADA into a highly respected and unified global organization responsible for regulating and monitoring world sport and world governments. Among many partnerships developed by WADA during this time was one with Interpol cemented by a MOU signed in 2009.
With a large experience of governance at both local and national levels in sport in New Zealand, accompanying his management skills, David brings a unique leadership capacity to all matters he is engaged in.
David received a CNZM for services to sport in 2017.
Abstract
Where to now for Sport Integrity?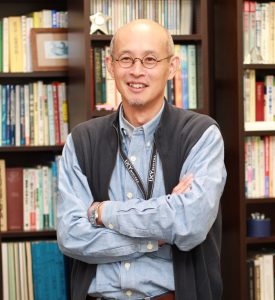 Narihiko Kondo Ph.D.
Narihiko is a Professor in the Graduate School of Human Development and Environment, Kobe University. He graduated from the Graduate School of Physical Education in Tsukuba University, 1989 with his PhD. He focuses on the integrated control of sweating and skin blood flow during exercise and is interested in the effect of aging, gender, physical training (heat acclimation), and mental stress on both autonomic and behavioural thermoregulation.
Abstract
Heat loss responses in athletes
Narihiko Kondo
Laboratory for Applied Human Physiology, Graduate School of Human Development and Environment, Kobe University, Kobe, Japan
Humans have developed such a remarkable system for endurance exercise in the heat, that we could outrun almost all other mammals, including horses. The key for maintaining exercise in the heat may reside in controlling both core body temperature and systemic blood pressure simultaneously. Thus, thermoregulatory research, especially during exercise in the heat, are critical to understanding human adaptation to tropical conditions. During exercise, heat loss (via sweating and skin blood flow) is regulated by two main factors; thermal (core and skin temperature) and work factors (non-thermal; central command, muscle metabo-/mechano-receptors etc.). In addition, these heat loss responses are improved by exercise training. The magnitude of improvement to these responses is associated with 1) the level of maximal oxygen uptake (VO2max), 2) the degree of body temperature elevation, and 3) the degree of activation of heat loss responses during exercise training. There are many types of exercise training for improving sports performance and these various types of training may induce differential adaptations in thermoregulatory responses. For example, sprinters and distance runners exhibit different sweating responses. I will present an integrative control of heat loss responses during exercise and then the effect of different types of exercise training on these responses.
References
Amano T, Koga S, Inoue Y, Nishiyasu T, Kondo N. Characteristics of sweating responses and peripheral sweat gland function during passive heating in sprinters. Eur J Appl Physiol. 113: 2067-2075, 2013.
Sport and Exercise Science New Zealand Annual Conference
Official Sponsors
Sport and Exercise Science New Zealand Annual Conference – Official Sponsor, gbc BioMed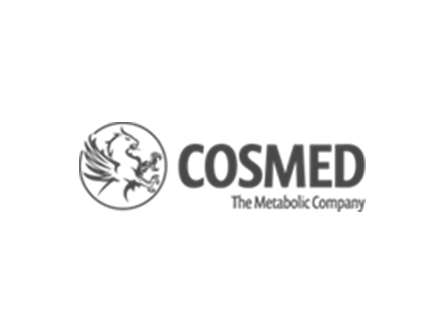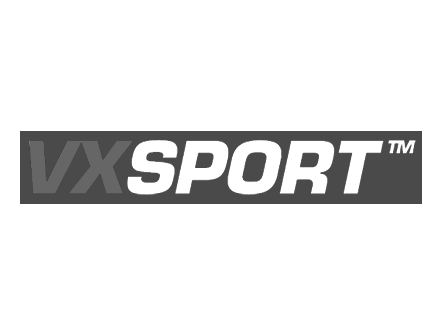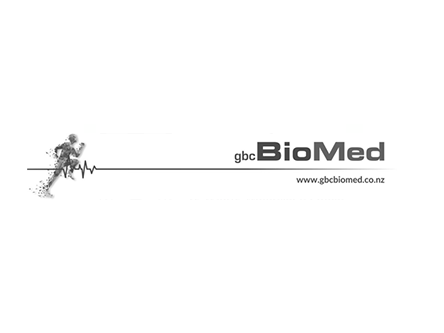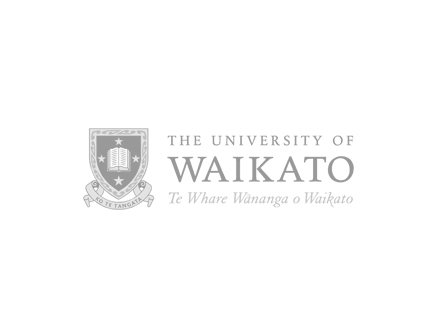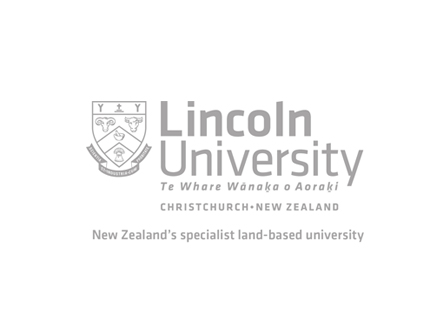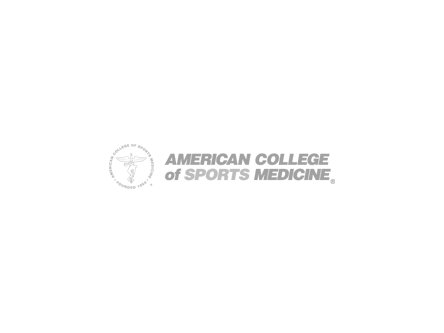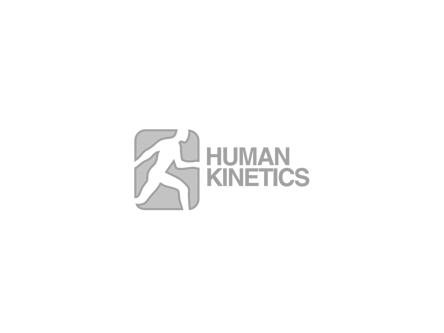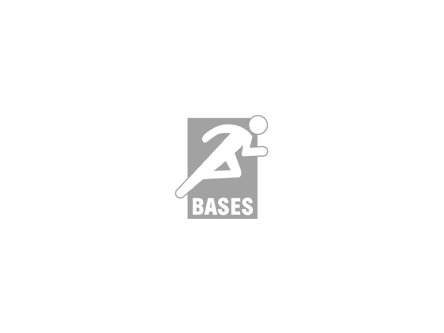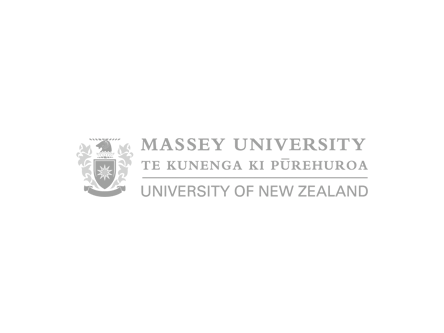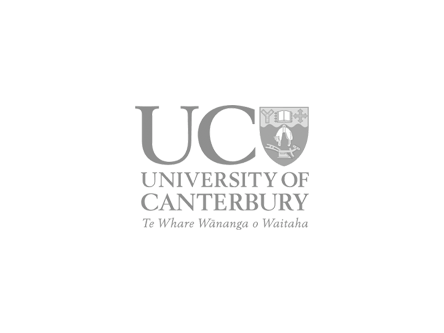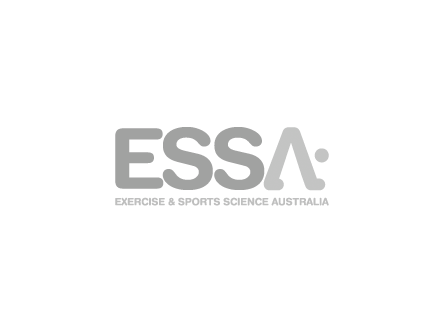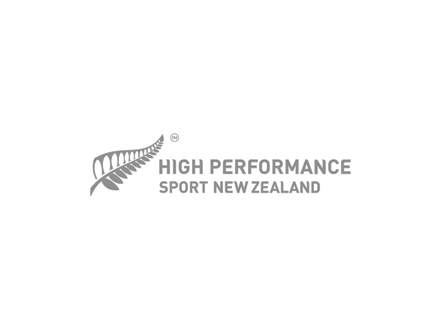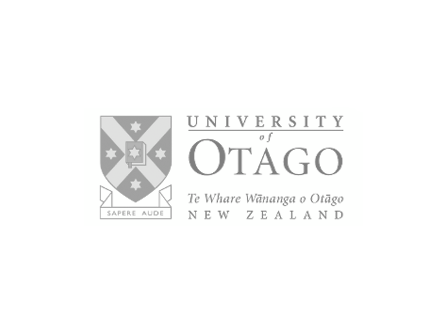 Register your interest to receive updates: